Executive Chef
Food, glorious food. Every hotel menu or be it room service or a la carte is packed with flair, imagination and a splash of individuality and the same goes for the staff that create it.
Kitchen staff are passionate, hard working and eager to make food service fantastic.
As the person responsible for all kitchen produce, to co-ordinate the distribution of tasks amongst his or her teams ensuring that the work progresses as it should within the time available.
To prepare all the menus in co-operation with the Restaurant Manager and check customer satisfaction levels by exercising a presence in the restaurant at meal times.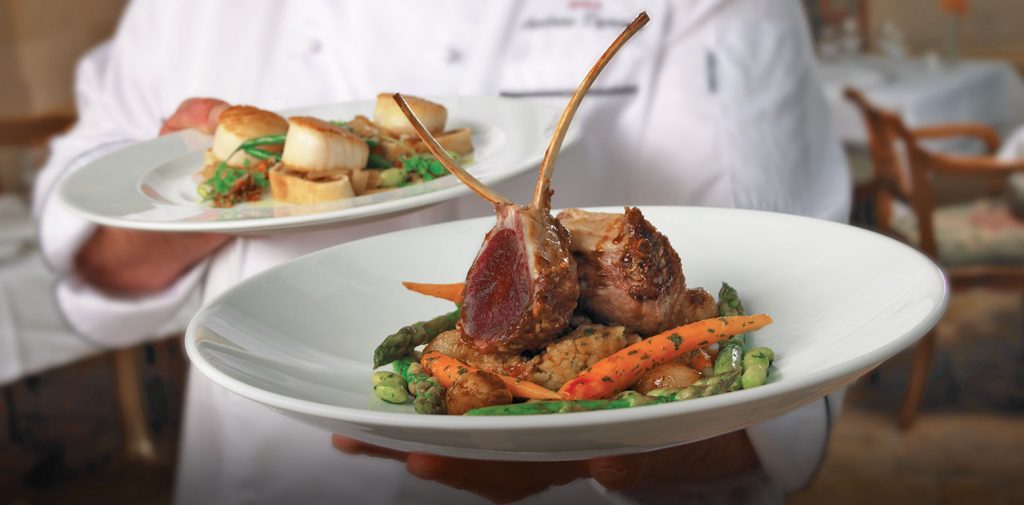 Job description and Responsibilities
Plan and direct food preparation and culinary activities
Modify menus or create new ones that meet quality standards
Estimate food requirements and food/labour costs
Supervise kitchen staff's activities
Arrange for equipment purchases and repairs
Recruit and manage kitchen staff
Rectify arising problems or complaints
Give prepared plates the "final touch"
Perform administrative duties
Comply with nutrition and sanitation regulations and safety standards
Keep time and payroll records
Maintain a positive and professional approach with co-workers and customers
If you have any questions, please contact us.